____________________________________________________________________________________________________________________________________________




Book-Signing and Talk

"There Is No God & He Is Always with You: A Search for God in Odd Places"

Can you be an atheist and still believe in God?

Can you be a true believer and still doubt?

Can Zen give us a way past our constant fighting about God?



In the three decades since Brad Warner began studying Zen, he has grappled with paradoxical questions about God and managed to come up with some answers. In this fascinating search for a way beyond the usual arguments between fundamentalists and skeptics, Warner offers a profoundly engaging and idiosyncratic take on the ineffable power of the "ground of all being."

Brad Warner is an ordained Zen teacher and author of the books Sex Sin and Zen, Zen Wrapped in Karma Dipped in Chocolate,Sit Down and Shut Up andHardcore Zen.

He's also a writer for the Suicide Girls website, bass player for the hardcore punk rock group 0DFx (aka Zero Defex), director of the film "Cleveland's Screaming!"




"Changing the Way We Die:Compassionate End of Life Care and the Hospice Movement"
by Shiela Himmel and Fran Smith

6:30pm - 8:00pm

Free

Dying well is your birthright. In Changing the Way We Die, award-winning journalists Fran Smith and Sheila Himmel explore how "death can be a peak experience in your life." Smith and Himmel show us how to approach end of life spiritually and with the heart of compassionate care, how people peacefully die on their own, what questions to ask hospice providers, and what is gained with hospice care for patients, family, and loved ones. Changing the Way We Die is the first book to take a sweeping look at today's hospice landscape, telling the stories of patients, caregivers and cutting-edge researchers, as well as the corporate giants that increasingly own this market.

Himmel and Smith examine the remarkable shift in attitudes and practices around dying, which hold so much hope for patients and their loved ones, and look at the changes ahead if profits replace a dying-well philosophy as the main driver of hospice.
Paul Selig
booksigning and talk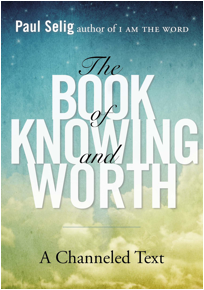 THE BOOK OF KNOWING AND WORTH.
Friday, March 21st 6:30-8:30 Free
Paul Selig was recently featured in New York Magazine as New York's top Clairvoyant he will be hosting a weekend workshop in Topanga. Paul is author of the bestselling channeled texts I AM THE WORD, THE BOOK OF LOVE AND CREATION. Paul teaches at Esalen Institute, the Omega Institute and the Kripalu Center and he was recently featured on the documentary series The uneXplained on the A&E/BIO channel.
In his breakthrough works of channeled literature I Am the Word and The Book of Love and Creation (Tarcher/Penguin), author and medium Paul Selig recorded an extraordinary program for personal and planetary evolution as humankind awakens to its own divine nature. He now returns with his third in the series: The Book of Knowing and Worth, an extraordinary psychological-spiritual guide that addresses how to overcome low self-worth and claim our true purpose as individuals. Informing us that "you decide what you are worth," Selig's spiritual guides take readers through a program to understand our own inherent worth, and beat the fears that drain our inborn spiritual knowing.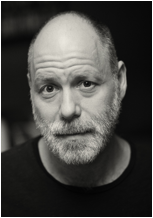 Paul Selig is a writer, empath and conscious channel. He led channeled energy groups for nearly 20 years and maintains a private practice as a psychic in New York City. Also a noted playwright, he directs the MFA in Creative Writing Program at Goddard College and serves on the faculty of NYU's Tisch School of the Arts. Paul's recent and upcoming workshops include the Esalen Institute, the Omega Institute and the Kripalu Center. He was recently featured on the new documentary series The uneXplained on the BIO channel. His website is www.paulselig.com
______________________________________________________________
Monthly Reiki Share
This monthly Reiki Share is held in the style of the share held at Daizen-in Temple in Kyoto, Japan by Reiki Master Hyakuten Inamoto. A Reiki "Share" is just that, people sharing Reiki, and it is open to anyone even if you have never tried Reiki before! So, If you're new to Reiki this is a great chance to try it!


Everyone will receive group-style Reiki where one person at a time will lie on the table while the others give Reiki. And a basic "open" Reiju (Attunement) will be given to all who attend. The share is led by John Jyogan Hakata-Kohler, our resident Reiki Master, who was taught by Inamoto Sensei in Japan.
_________________________________________________________________
Workshop
"Sudarshan Kriya : The Science of Breath"
C
hange your breath, change your mind...change your mind...change your life.
This introductory workshop explores the connection between breath and our state of mind. Learn how the breath is a fundamental tool to unlocking a happier, more relaxed state of being and higher levels of consciousness, through two breathing techniques and a guided meditation.


Shephali has been a student of yoga and meditation for over a decade. She started exploring these practices while looking for a way to balance life during law school. Interest in yoga became a deep passion when she saw the inner transformation in her own life and the lives of people around her. She trained extensively under Sri Sri Ravi Shankar to deepen her understanding and practice of yoga, breath, and meditation. Currently she serves as a core faculty member and Director for the Art of Living Foundation's New York City Center. The non-profit foundation pursues Sri Sri Ravi Shankar's mission of creating a stress free, violence free society through cultivating happiness and peace for every citizen of the planet.
________________________________________________________________________________________________________
Experiencing Divinity Through
"A Course in Miracles"
Study Group Sessions -begin

Thursday, March 27
Join with Namaste Bookshop's own Raymond Boeri as he takes you through an exploration of
A Course in Miracles
, a thought system in book form that can help us transform our individual preoccupations with "seeking" and "becoming" into the total acceptance of fully "being," and affirming our Oneness with all life everywhere through the practice of forgiveness.
Raymond will guide you through a study of the daily exercises that comprise the Workbook for Students, the "practice component" of this thought system, whose intention is to help us transform and, ultimately, undo the ego and move us into a greater experience of "perfect spirit." He will also help you understand the theoretical Text of the
Course
as the necessary philosophical underpinning of the daily exercises. Raymond will also integrate his understandings from other teachers to help us ground, once and for all, the
feeling
of non-separation from life, beyond the
belief
of it.
Raymond has been a member of the Namaste Bookshop family since October 2011. He is an ordained interfaith minister, grief counselor, medical and addiction/recovery intuitive, life coach and long-time meditator.
_______________________________________________________________________________________
Creator of the Voyager Tarot Deck, Visionary, Educator, Artist,
New Thought Leader
Voyager Tarot Readings
Thursday, May 15th
& Friday, May 16th
12:00pm - 8:00 pm
60 Min Readings -
$150


Dr. Wanless talks about his new book
The place for VOYAGER TAROT training in
New York City; Namaste!
Saturday, May 17th


11:00am - 6:00pm
For Beginners and Experienced Readers
$85
This hands-on class taps the power of your subconscious as you celebrate your own personal hero/she-ro journey. Upon completion, you will be able to do the same for others. You'll receive personal training from Dr. James Wanless
.
James Wanless is an internationally recognized and best selling author, keynote speaker, futurist and consultant. He is an internationally known coach and creativity consultant, teaching strategic goal-setting and innovation techniques to corporations and individuals worldwide.